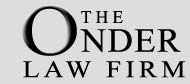 The Onder Law Firm is a National Law Firm based in St. Louis, Missouri representing clients throughout the United States in national federal MDL products liability litigation.
---
Gramoxone Paraquat Parkinson's Lawsuit News
Information and News About Paraquat Parkinson's Lawsuits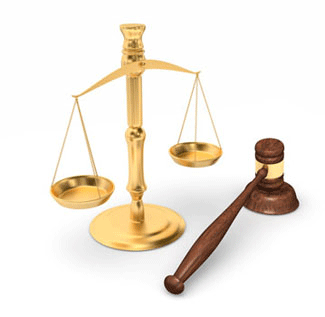 Environmentalists and trial lawyers are convinced coming into contact with paraquat repetitively over time with developing Parkinson's disease…READ MORE
32 countries around the world, even China, have banned using paraquat…READ MORE
People living in nearby neighborhoods may have double the chance of getting Parkinson's disease…READ MORE
Farmworkers stay in the field working sunrise to sunset, seven days per week while paraquat contaminates the field…READ MORE
Farmworkers who are on the ground when paraquat is sprayed may have the highest likelihood of developing paraquat Parkinson's disease…READ MORE
The Environmental Protection Agency is being sued by farmworkers for failing to recognize the dangers paraquat poses to human health …READ MORE
The fact that farmers, farmworkers, and others are developing Paraquat Parkinson's disease in record numbers is being ignored the EPA …READ MORE
Golf course maintenance workers, caddies, golfers, and the residents of golf condo communities are at risk of developing Parkinson's disease. …READ MORE
One Paraquat Parkinson's disease plaintiff testified that he saw Paraquat crop dusters flying over his house regularly and that the smell is always in the air…READ MORE
Avid golfers and their caddies may have been exposed to toxic low-dose quantities of paraquat while playing their favorite sport …READ MORE
There may be no other way to explain the increase in the number of cases of Parkinson's disease other than the increase in spraying agricultural herbicides …READ MORE
Inhaling or ingesting paraquat by any means will result in unmistakable physical difficulties…READ MORE
Multidistrict litigation seeks to save the court the time and expense of repeating hundreds of processes for each plaintiff …READ MORE
Environmentals were double-crossed when the EPA sided with the chemical industry over human health and the environment …READ MORE
Farmhands drenched in paraquat are recognizing the weedkiller is responsible for causing their disease …READ MORE
It defies logic that the EPA feels the need to severely regulate a farm product it thinks is safe …READ MORE
The Biden EPA has refused to end aerial spraying of Paraquat putting millions of people at risk of developing Parkinson's disease …READ MORE
Farmers face the costs of resorting to mechanical measures to control weeds as they become paraquat resistant …READ MORE
Inhaling paraquat fumes may be the cause of farmers and others developing Parkinson's disease …READ MORE
There are many ways toxic chemical weedkillers can enter vegetables and fruits through a plant's roots and stems …READ MORE
Renewing farmer's licenses to spray paraquat is a slap in the face to environmentalists hoping the new administration would ban the deadly defoliant …READ MORE
There is a growing concern for the health of the millions of Americans that live near farms and have to breathe paraquat-polluted air…READ MORE
Acute, low-dose, long-term exposure to paraquat in male-dominated occupations like farming could account for the disparity…READ MORE
The maker of paraquat failed to warn farmers and others that paraquat could cause Parkinson's disease…READ MORE
If drifting paraquat fumes can destroy rice fields, they can land on adjacent communities where people live, work and play also…READ MORE
Syngenta is accused of corruption and greed for leaving a safety chemical out of the updated paraquat mixture…READ MORE
The manufacturers did not do enough to safeguard the public from accidental death from drinking paraquat…READ MORE
The dangers to human health from using paraquat are becoming known because lawsuits are making the news…READ MORE
It may be easier to ask where paraquat is not used than to try to identify and regulate all the places it is…READ MORE
The new administration is likely to be more environmentally protective and support an EPA ban on paraquat and other environmentally unfriendly pesticides and herbicides…READ MORE
The National Institute of Health has presented studies linking the deadly defoliant to causing brain damage leading to Parkinson's disease…READ MORE
Paraquat drift can be unknowingly ingested by breathing paraquat fumes that have drifted on your community…READ MORE
Environmental watchdog groups warn residents of paraquat farm neighborhoods that their health could be at risk…READ MORE
The EPA may not have considered repeated low-doses of paraquat inhaled or absorbed through the skin when writing paraquat restrictions…READ MORE
Many people think that paraquat is too unsafe to remain on the market…READ MORE
California leads the nation in the gross tonnage of using the controversial weedkiller paraquat…READ MORE
Working or living near a paraquat mixing facility can cause inhaling the defoliant and developing Parkinson's disease…READ MORE
As insidious as the motor skill deterioration is from Parkinson's disease, non-movement symptoms can be worse…READ MORE
Eating unwashed fruits and vegetables grown on fields sprayed with paraquat may also lead to developing Parkinson's disease…READ MORE
Paraquat may contaminate the air and water of millions of Americans because it is sprayed as an aerosol and drifts onto nearby towns and villages…READ MORE
A Syngenta-funded study implying that working around paraquat is safe is debunked here…READ MORE
The EPA has generally ignored public outcry to ban paraquat…READ MORE
Lawyers for a group of farmers in the first Paraquat trial promised to present documents that show Syngenta executives knew paraquat could cause human neurological damage…READ MORE
Both sides may benefit from statements made by the EPA…READ MORE
Multidistrict litigation (MDL) is an essential process for mass tort litigation involving complex scientific issues…READ MORE
A Tennessee woman claims to have contracted Parkinson's disease when the chemical became airborne and drifted onto her community…READ MORE
Public safety advocates say that paraquat should be banned for enabling suicide, and other reasons…READ MORE
No other credible explanation can be given as to why Parkinson's disease rates are skyrocketing…READ MORE
Other more objective studies, however, reinforce the belief that being exposed to paraquat can lead to developing Parkinson's disease…READ MORE
An EPA study revealed that most farmers ignore the strict spraying safety recommendations listed on paraquat and fail to use personal protective equipment (PPE)…READ MORE
Licensed applicators of the deadly weedkiller paraquat allegedly are developing Parkinson's disease despite taking safety precautions…READ MORE
Parkinson's disease may more than double in the coming decade and researcher blame toxic agricultural chemicals…READ MORE
Experts think banning the use of paraquat could avoid a scenario similar to the pandemic we face today…READ MORE
The world is waking up to the dangers of paraquat not being worth the benefits the defoliant provides…READ MORE
The EPA has thrown their full support of paraquat and has declared the pesticide is safe if used as directed on the label…READ MORE
Most paraquat plaintiffs are farmers from midwestern states growing corn, soybeans, wheat, and cotton…READ MORE
The Environmental Protection Agency has done a thorough job requiring special training and licensing for paraquat users…READ MORE
A mountain of scientific evidence leads to a connection between using paraquat and developing Parkinson's disease…READ MORE
Scientific evidence linking paraquat with Parkinson's disease could make the first bellwether trial an open and shut case….READ MORE
Banning the use of paraquat could hasten the demise of the Covid-19 shaken global food supply chain…READ MORE
Asian governments want the World Health Organization (WHO) to step in and ban paraquat and glyphosate to reduce suicides…READ MORE
Spraying paraquat as directed causes it to land on nearby neighborhoods…READ MORE
Lawsuits are being filed around the country by people that work and/or live near farms that use paraquat, a deadly, toxic weedkiller. …READ MORE
Bellweather trials could indicate that jurors find the claims of using paraquat and developing Parkinson's disease hold water…READ MORE
Attorneys have signed up hundreds of clients that have worked on farms that spray paraquat and have developed Parkinson's disease…READ MORE
The deadly dangers of paraquat are numerous yet farmers rely on the herbicide for their existence…READ MORE
Scientific studies will help explain the connection between inhaling paraquat with developing Parkinson's disease…READ MORE
The plaintiff claims that the defendants had an obligation to know about studies linking paraquat use and Parkinson's disease, and to disclose to the public…READ MORE
Facts are being presented in peer-reviewed publications that point to increased cases of Parkinson's disease where paraquat is used…READ MORE
Paraquat may be the reason for the rise in Parkinson's disease and the epidemics of obesity and autism…READ MORE
Farmworkers and those living near farms that spray paraquat on their crops to control weeds are developing Parkinson's disease and other health problems as a result…READ MORE
Studies that point to a connection between the living and working near farms that spray paraquat and developing Parkinson's disease will …READ MORE
Studies that focus on paraquat contamination of the neighborhoods that surround farms could be disturbing…READ MORE
Another Parkinson's disease victim has filed suit alleging that coming into contact with the lethal herbicide paraquat is to blame …READ MORE
Paraquat drift and runoff can be linked to Parkinson's disease in neighborhoods near farms or anywhere the defoliant is sprayed…READ MORE
Parkinson's disease is caused when the brain fails to produce dopamine…READ MORE
A chemical added to Gramoxone to induce vomiting was insufficient, and the company allegedly knew it…READ MORE
More than 20 countries have banned the defoliant because of its links to Parkinson's Disease…READ MORE
---
Lawyers for Paraquat Lawsuits
Attorneys handling Paraquat Lawsuits for leukemia, non-Hodgkin lymphoma, and multiple myeloma offer free, no-obligation case review for individuals and families who believe they may have grounds to file a paraquat Parkinson's lawsuit. Working on a contingency basis, these attorneys are committed to never charging legal fees unless they win compensation in your paraquat Parkinson's lawsuit. The product liability litigators handling Roundup claims at the Onder Law Firm have a strong track record of success in representing families harmed by dangerous drugs and consumer products.